The New Beer Garden
Over the summer, with the help of Classical Tents, we built a giant Beer Garden!
There was plenty of seating available outside and under the tent, all with a beautiful view of Potter Mountain.
It's gone now for the winter, but we had you covered, and it was great while it lasted.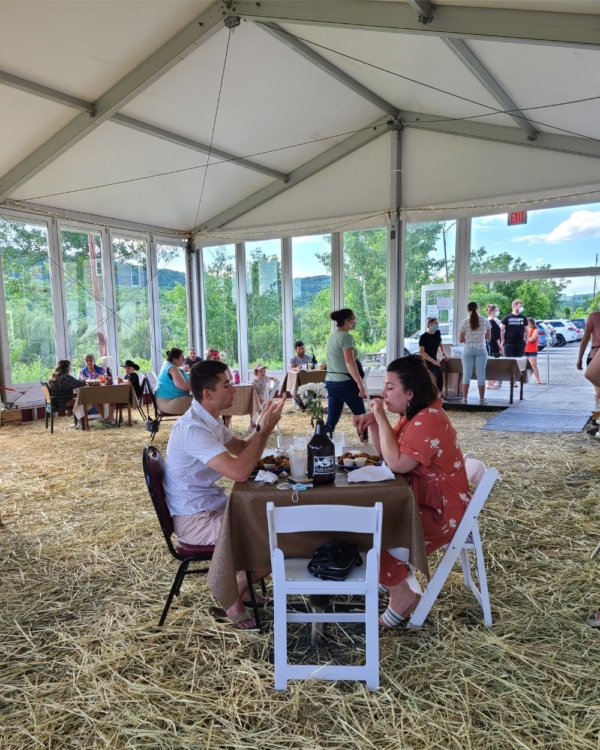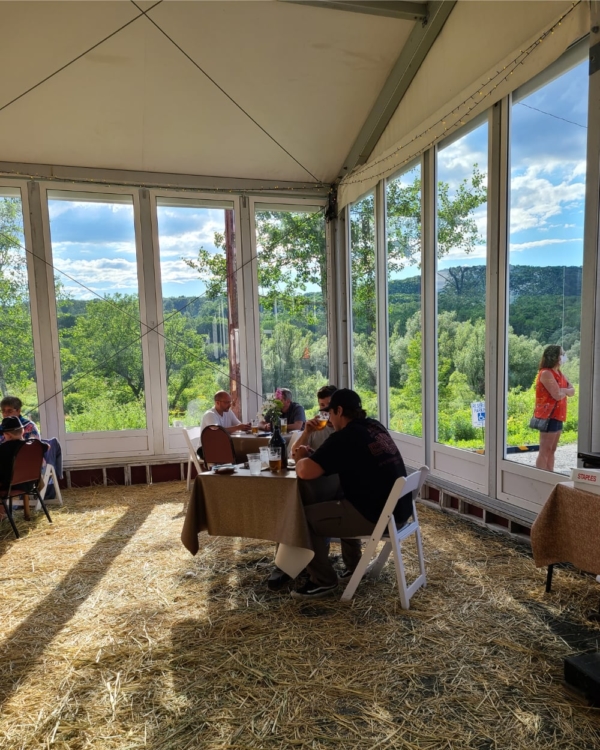 The Deck
Of course, there was also outdoor seating on the deck, while weather permitted.
Phase 2 Indoor Seating
For the winter, there is limited indoor seating in compliance with social distancing guidelines.