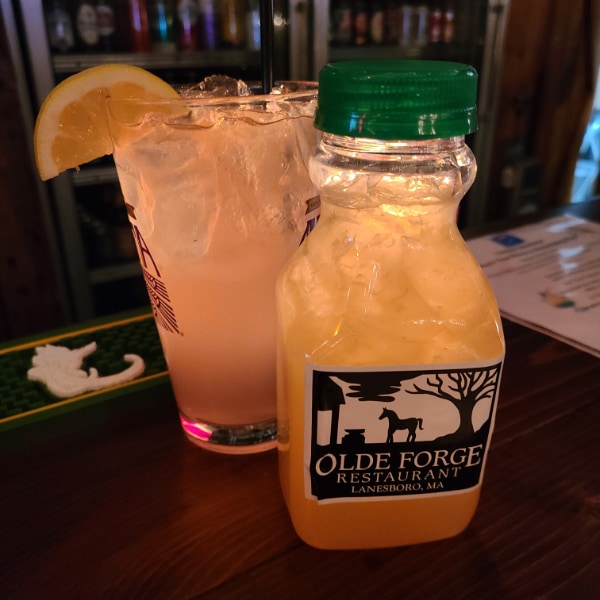 NEW: Honey Stinger
A Winter Concoction of Jim Beam, Honey and Lemons.
Tart and Sweet all at Once with a Little Sting at the End!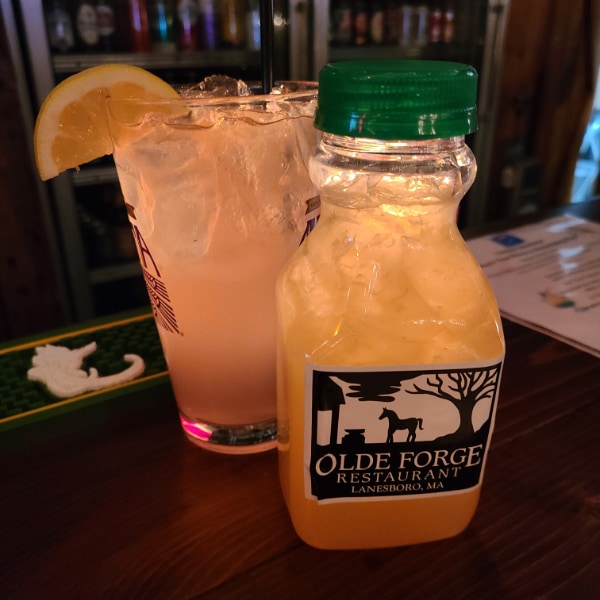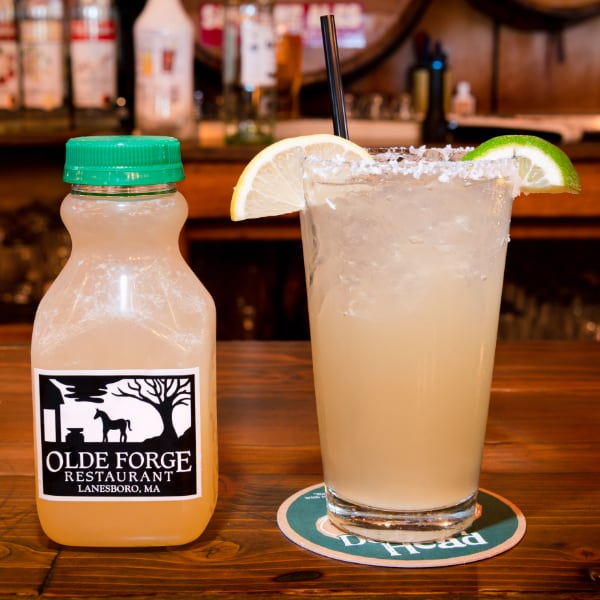 Patrón Margarita
Patrón Silver Tequila, Triple Sec Liqueur, Simple Syrup, Lime Juice, & Sour Mix.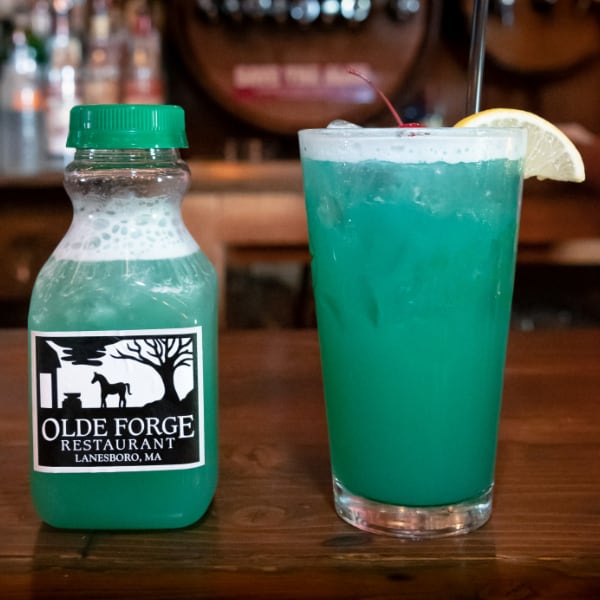 Forge Fish Bowl
Your own personal Blue Lagoon.
(Tito's Handmade Vodka, Malibu Coconut Rum, Blue Curaçao Liqueur, Pineapple Juice, & Lemon Juice)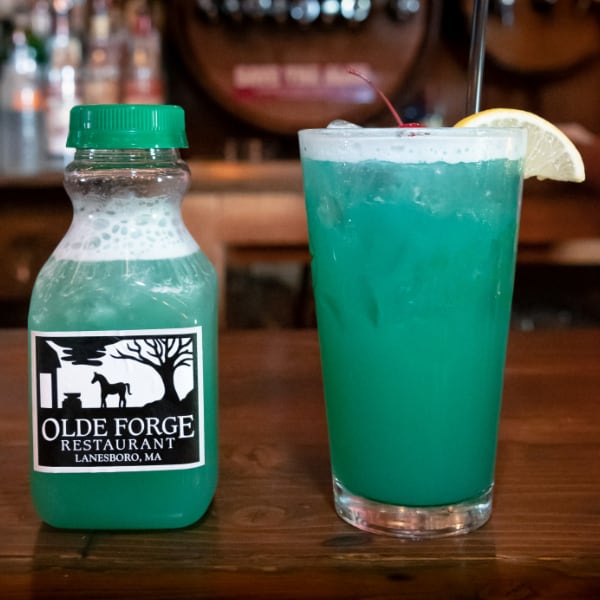 Olde Forge Rum Punch
Bacardi White Rum, Malibu Coconut Rum, Orange Juice, Pineapple Juice, Grenadine, topped with Myer's Dark Rum.
Peppermint Party
A Bright Green Chocolate Covered Mint, Shaken Frothy into your Glass.
(Crème de Menthe, Crème de Cocoa, Vodka & Milk)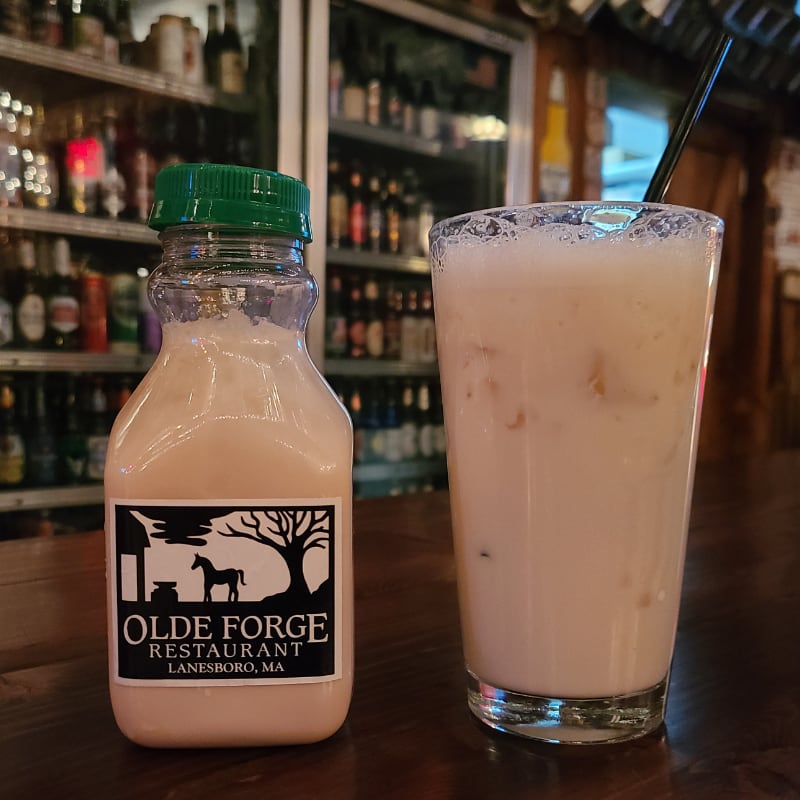 Caramel Cookie
Cinnamon Spice and Everything Nice.
(Bailey's, Butterscotch, Goldschlager & Milk)
Not Your Father's Chocolate Milk
This is how you make your Chocolate Milk O' So Tasty.
(Bailey's, Kahlúa, Vodka, & Chocolate Milk)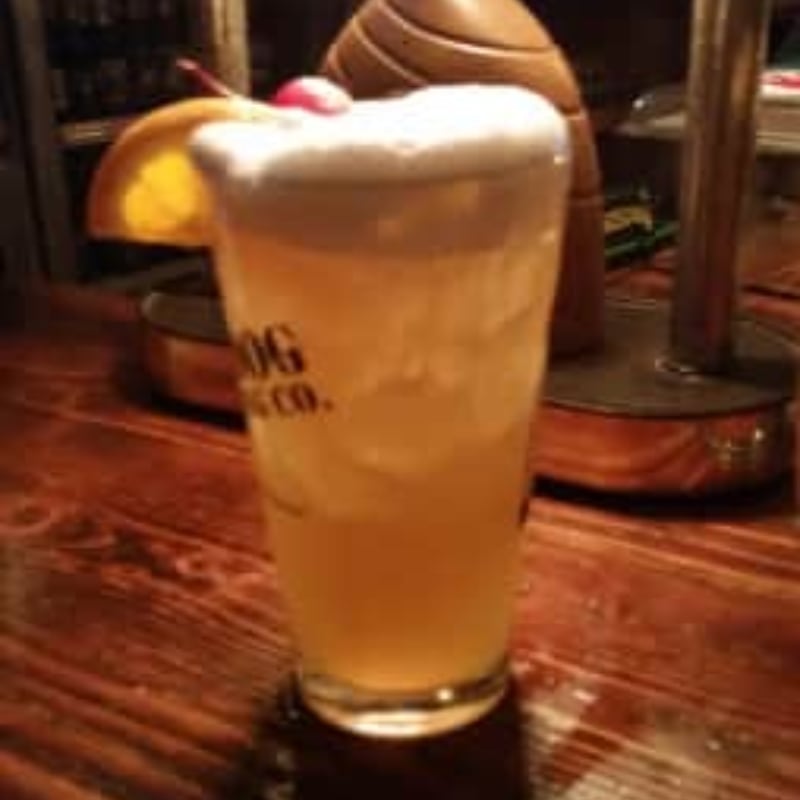 Goombay Smash
That's Bohemian for "let's smash on the drum all day."
(Orange, Pineapple, Apricot Brandy, Malibu & Spiced Rum)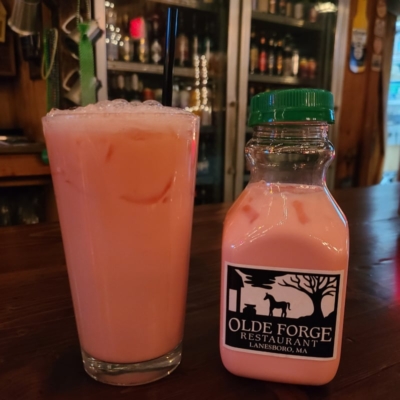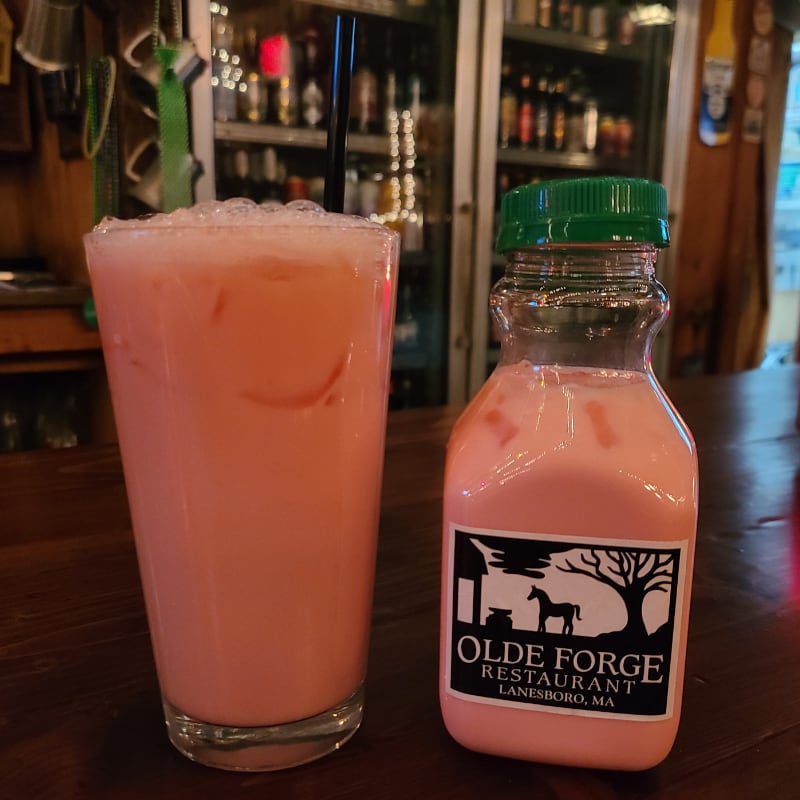 Strawberry Fizzle
A White Russian with strawberry milk. That's what it Really is!
(Strawberry Milk , Chocolate Liquor, & Vodka)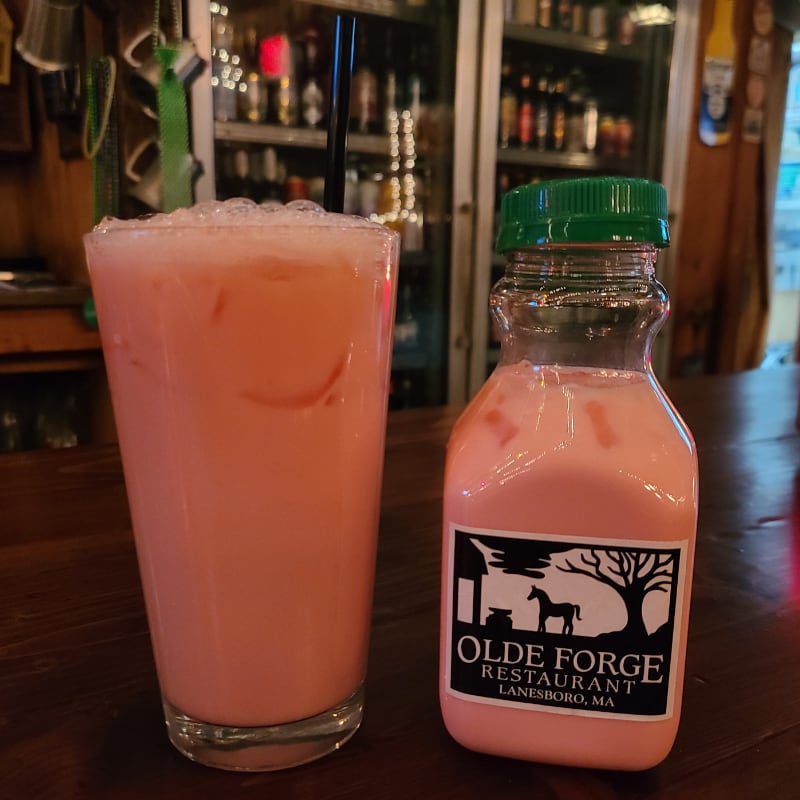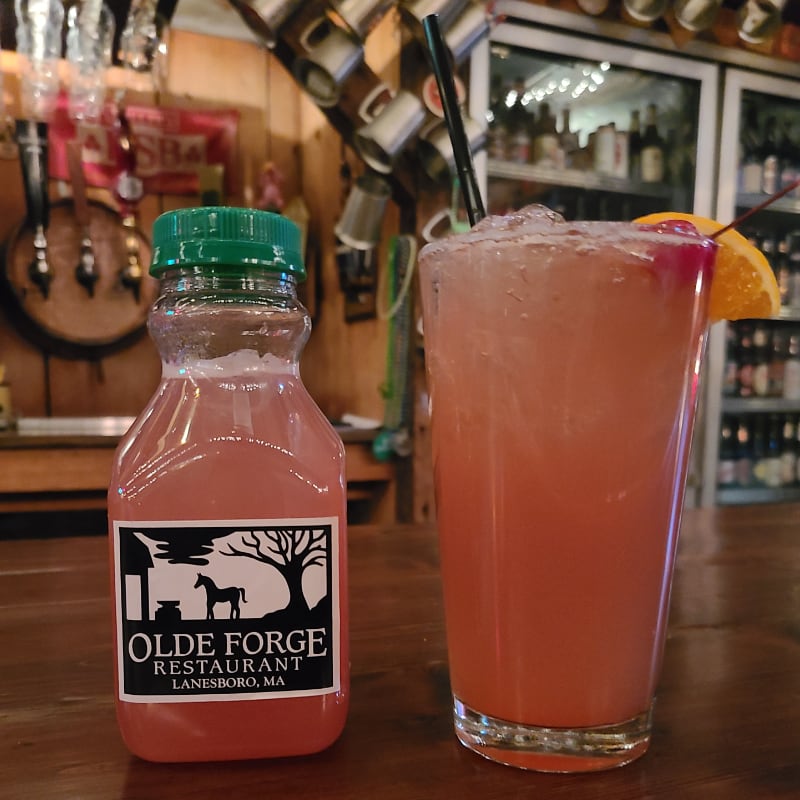 The Big Fah
A big glass of punch, just like at a party, and that's "Fun as heck."
(Banana Liquor, Pineapple, Cranberry, Sprite, & Vodka)
Cocktails are only available with food orders. Valid ID is required to pick up any alcohol.