Greater Good Imperial Brew Co.
June 15 & 16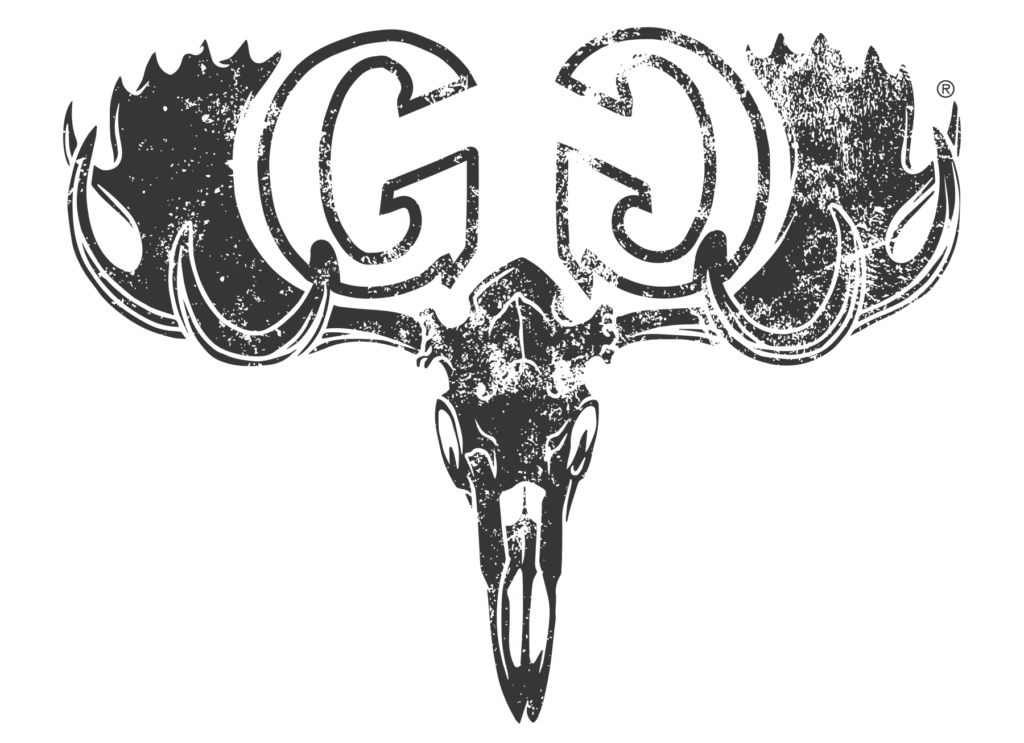 Greater and Gooder
Doesn't Get Any Betterer
Two days of Greater Good beverages and from 4 pm to 8 pm each day, samples, tastings, giveaways, and prizes!
Join us for a Tap Takeover by Greater Good Imperial Brew Co., featuring:
Good Night Moon (Imperial Chocolate Porter)
Strong, bold, creamy and delicious. If you're seeking a flavorful Porter that means business, here you go. We've created a traditional-style London Porter with the addition of unfermentable lactose to give you a creamier mouth feel, a technique famously found in milk stouts. The results are out of this world. Brewed with Chilean Coffee and Chilean Chocolate malts – you'll get unbelievable hints of roasted flavors that only enhance the typical caramel flavors of traditional porters. We then cold condition our Imperial with Venezuelan Cacao nibs which impart a harmonious hint of chocolate and coffee to what we only call an "Imperial drinking experience". We think our Imperial Milk Porter is unlike that of any porter you will find.
11% ABV
Bigg Summer (Imperial NEIPA)
This summer, go BIGG.
Introducing BIGG Summer 8% Pineapple NEIPA. The Galaxy and Sabro hops provide clean citrus, coconut, and stone fruit aromas, matched perfectly with bountiful amounts of fresh pineapple. This juice-bomb is the perfect summer sipper!
8% ABV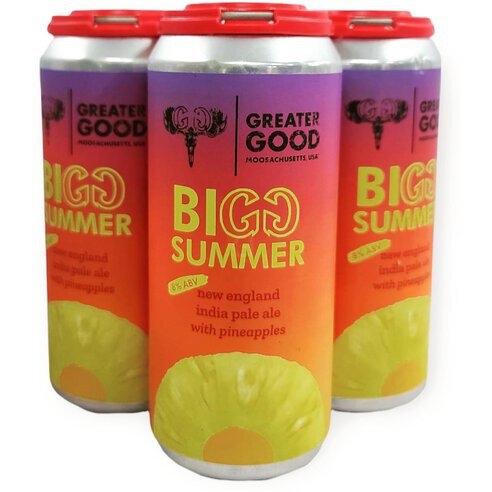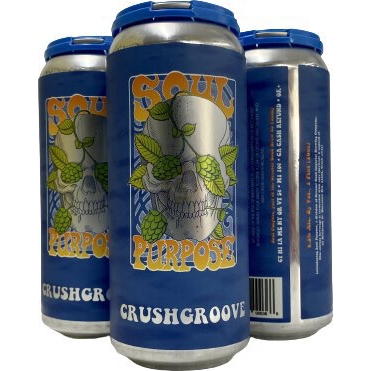 Soul Purpose Crush Groove (NEIPA)
Crush Groove has received a face-lift and an ABV boost. With enough hops to double dry-hop a DIPA, the citrus flavors bursts off of Crush Groove, Soul Purpose Brewing's flagship IPA!
5% ABV
Plus the PREMIER of their new Seltzer flavors –
Cranberry Lime and Tropical
PULPY Dreams is Greater Good's first dive into the hard seltzer world, so of course we had to build it up to 8%! Drinking like you favorite craft cocktail, these seltzers are served best over ice, with proper fruit!
8% ABV