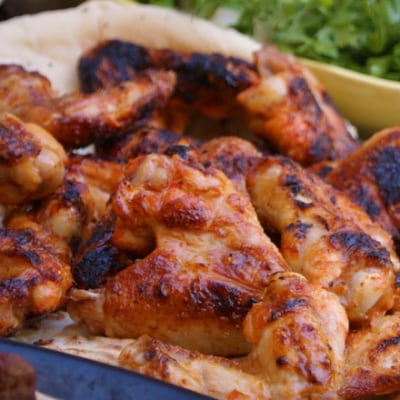 National Chicken Wing Day
Waterfalls of ranch dressing? Check. Gobs of blue cheese? Check. Napkins? Check. An insatiable hunger for the ultimate party food, complete with a willingness to eat far beyond your comfort level? Definitely! Well then, you're ready to take on National Chicken Wing Day on July 29.
Originally relegated to the far corners of the kitchen as material for chicken stock, chicken wings were born when the owners of the Anchor Bar in Buffalo cooked up a midnight snack for their son and his friends. Using only fried wings, butter, and hot sauce, they stumbled on a dish that would change American game day gastronomy forever. So this July 29, make them sweet, spicy or any way you want, but raise a glass and down a few wings to celebrate.